EU Shipping after 1st July 2021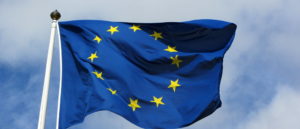 The EU has implemented new import and customs rules for all online purchases from outside the EU after 1st July 2021
Full details can be found here:
https://ec.europa.eu/taxation_customs/customs-procedures/customs-formalities-low-value-consignments_en
Hence all shipments into the EU (regardless of value) will now be charged both Import VAT and Clearance fees (and additional duties if valued over €150)
To avoid EU customers having to incur such additional costs, the standard shipping option for all EU orders will now be via our EU fulfilment centre. Orders will first be sent to our EU fulfilment centre and from there they will travel within the EU and be classed as an intra EU shipment. This will mean
No additional Import Tax
No additional Import Duties
No additional Clearance Delays
As a result there will be a slightly longer transit time as orders will initially take around 5 business days on average to reach the EU fulfilment centre. After this tracking details will be emailed out by the courier.
Questions